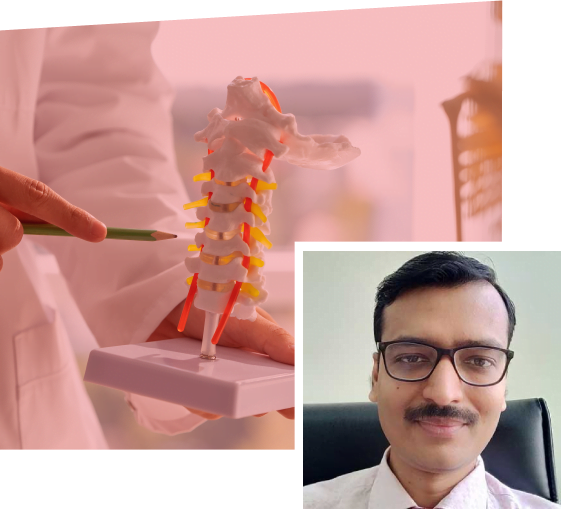 About Me
We offer specialized Orthopedics to meet your needs
Dr. Manoj Kumar Khemani is one of the best orthopedic surgeons in Kolkata, India. He specializes in Joint Replacement, Trauma (especially fracture surgery) and Arthroscopy. He has a vast experience….
Tell us where it hurts
Specialized Orthopedics to Meet Your Need
Have a Questions? Chat with porfessional
Don't put up with pain! Make an appointment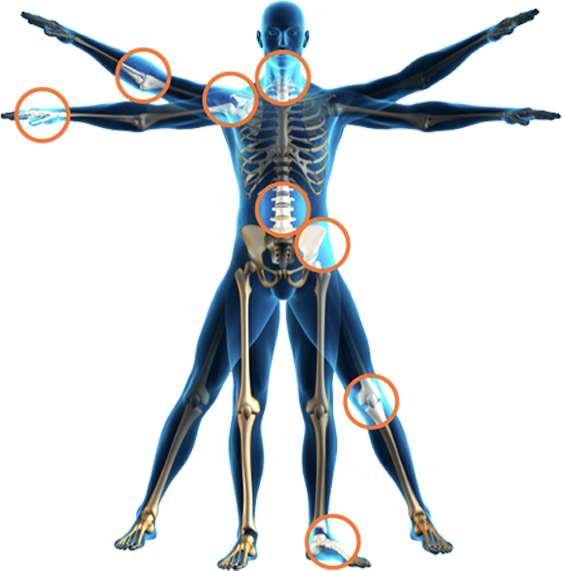 Testimonials
What Our Client Says
N. GHOSH
"Dr Manoj Khemani is a brilliant, passionate, hard working and a dedicated surgeon, who is not only caring but also humble and polite!!"
N. GHOSH
U. K.
VERIFIED
"I am so much benefitted with Dr Manoj kumar's heel pain treatment, that i am perfectly fine now. One of my colleague referred to him. He has so much knowledge that for everything my family takes his reference. He is so pleasant to talk to and always ready to answer your doubts. Also the clinic is well designed and has all facilities for patients. The friendliness of staff is the best in the Healing Touch Clinic."
VERIFIED
KOLKATA
B. VIVEK.
"WELL BEHAVED GOOD KNOWLEDGE."
B. VIVEK.
PATNA
A. ROY
"A Doctor….. whom you can depend blindly. "
A. ROY
KOLKATA
R. KUMAR
"In today's world it's difficult to find doctors like Dr. Khemani who not only have a sound operative technique but is equally passionate about his patients well being. I wish there were many more doctors like him."
R. KUMAR
KOLKATA
S. GHOSH
"Very very effective and eminent consultant with great feeling towards patients….really healing touch….."
S. GHOSH
KOLKATA
RUBAI C.
"Very good doctor. Excellent surgical hand. Fully satisfied. Recommended for knee replacement operation."
RUBAI C.
KOLKATA
S. P. BAKSHI
" Happy with: Doctor friendliness, Explanation of the health issue, Treatment satisfaction, Value for money, Wait time. He is very helpful and nicely explains my health condition. He suggests me what I have to do to get relief from pain. "
S. P. BAKSHI
KOLKATA
M. SINGHANIA
"Doctor Khemani was very polite and explained the ailment in detail when I asked. He understood the problem and gave excellent advice due to which I recovered very quickly."
M. SINGHANIA
KOLKATA
A. MUKHERJEE
"We had excellent experience..He is not only a good doctor, a very reassuring and approachable human being too..I had to call him 4 times on a day, as we had an emergency situation, every time I found him equally responsive. Thanks a lot. "
A. MUKHERJEE
KOLKATA
J. MUKHERJEE
"His experience is very good. I felt like I am talking to a long-time friend. Dr Manoj paid full attention and listened to each and every word I had to say. I felt like 50% of my problem was gone after talking to him! I have never found any doctor having so much patience. Explained every little thing… Clarified all my small doubts … I strongly recommend him. "
J. MUKHERJEE
KOLKATA
P. ADHIKARY
"He listens to my problems very carefully and gave me very good treatment. Thanks"
P. ADHIKARY
RANIGANJ (WB)
K.JAIN
"Best knee replacement doctor in kolkata."
K.JAIN
KOLKATA
A.SARKAR
" Happy with: Doctor friendliness, Explanation of the health issue, Treatment satisfaction, Value for money, Wait time. He is very helpful and nicely explains my health condition. He suggests me what I have to do to get relief from pain. "
A.SARKAR
KOLKATA
A.ROYCHOUDHURY
"My brother had a bad accident. His leg bone was broken in 4 pieces. We thought that he would never walk properly again. He started walking with help of walker in 2 days after operation. He was completely fit in 1 month and joined his office. Dr. Khemani is undoubtedly the best. "
A.ROYCHOUDHURY
KOLKATA
MRS. M. JAIN
"After consulting many doctors I finally got my knees replaced. He was so friendly that 99% of my fear of operation was gone after talking to him. The whole process went so well I don't know what I was afraid of in the first place. Thanks to him I am completely pain free."
MRS. M. JAIN
KOLKATA
Faq
The Most Frequent Questions